Eroica Italia Jersey
Santini SMS Official '50s Italian National Champion Jersey - Eroica Approved
Official L'Eroica jersey, a replica of the tricolour jersey is worn by the Italian National Champions in the 50s, made by Santini sms with embroidered logo, mother-of-pearl buttons, back pockets, and a zip-up collar.
The tricolour flag is the symbol of Italy and it's champions. Traditionally, the tricolour jersey is worn by the Italian National Champion and it's design consists of three horizontal stripes that represent the colours of the Italian flag: green, white and red.
The Eroica Italia jersey is a faithful reproduction of the original jersey as worn by Italian Champions from the 1950's. Made of a wool/acrylic blend, with double front pocket, mother of pearl buttons and polo style collar. The "Eroica Approved" label ensures the originality of the garment and the approval for it's use in all the Eroica races.
Brief Company Description
The Santini brand was born fifty years ago, in 1965, when Pietro Santini took over his sisters' knitwear factory. The name Santini Maglificio Sportivo, stems from the production of knitted sportswear, as was typical at that time. A name that has never been changed, despite the technological evolution of production methods and fabrics, because it is part of a genuine family history, hard work, passion and tradition.
Santini Eroica Jersey Size Chart
LENGHT
CHEST
INCHES
CM
INCHES
CM
S
67.7 - 69.3
172 - 176
36.2 - 37.8
92 - 96
M
68.9 - 70.4
175 - 179
37.8 - 39.4
96 - 100
L
70 - 71.7
178 - 182
39.4 - 40.9
100 - 104
XL
71.3 - 72.8
181 - 185
40.9 - 42.5
104 - 108
XXL
72.4 - 74
184 - 188
42.5 - 44
108 - 112
Racing Heritage Series
The Racing Heritage line was created to celebrate the tradition of road cycling. Santini opened their precious company archives and sought out some of the jerseys that have defined the history of cycling. The Maglia Rosa, the Italian national champion jersey, the World Champion Rainbow jersey and a vintage version of the Italian national team jersey. We wanted to reproduce them exactly as they were made in the past, handmade in Italy and recreated down to the smallest detail, to enable you to live the Eroica experience to the fullest.
[table "3" not found /]

Prices displayed will have VAT tax added where applicable. Customers located outside of the European Union are not subject to VAT.
Payments are only accepted in EUR € currency.
All products are generally in stock with orders completed within 4-6 business days. If products require longer delivery times it will be indicated in the order and is based on the information provided to us by our suppliers.
Shipping times do not include possible delays due to customs.  Every shipment is fully covered by insurance (free of charge) against lost or damaged items. A tracking number will be provided with each shipment.
All new or NOS (New Old Stock) products must be returned in original packaging, with original labels. Items cannot be worn or used before returning. Any items that are returned without original packaging or labels, or not in original condition will not be accepted.
Payments
We accept payment for your purchases via Paypal or bank account wire transfer. After your payment is verified you will receive and email confirmation within 24 hours. If not, please send an email to info@ciclicorsaclassico.com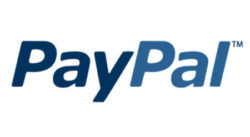 Return Policy
If you are not satisfied with the item you have purchased, you can return it for a complete refund within 7 days of delivery. Shipping costs are non-refundable and will be deducted from the total refund.
Please contact us before returning an item for further instructions.