His name is Stelio Belletti and now it is easier to understand where the idea for the brand "Stelbel" came from.
It wasn't so easy to find him, because he is retired now, but after I had one of his bicycled in my hands, I wanted to meet him so badly and finally I found him in the town of Cassano d'Adda, not far from Milan.
This 78 year old guy was the pioneer that, starting with the first experiment in 1970-71 used the TIG welding technique to build bicycle frames. He learned how to weld from his father Antenore who – since he moved to Milan from Mantova, before the second world war – was much sought after as a aeroplane fuselage fabricator.
Stelio started working with his father at the age of 13 just after the war and at that time they had a workshop of their own, a really tiny space in via Amadeo 85, Milan.
At that time they were really well known as professional welders and several companies asked them to work on different projects. Their adventures into the world of motorcycles began in 1955. Paton, Guazzoni, Puch Frigerio, Linto are some of the brands equipped with Stebel frames in the 60's. In 1968 the frame of the champion Mike Haliwood´s Honda gp 500  was handmade by Stelio and his father.
But Mr. Belletti's passion has always been the bicycles, and after a bad experience with a frame that he bought from a friend and didn't really like, he decided to build up his own. The welding technique he was mastering back then was the TIG, and even if no one had tried it before in the frame-building industry, that's what he used.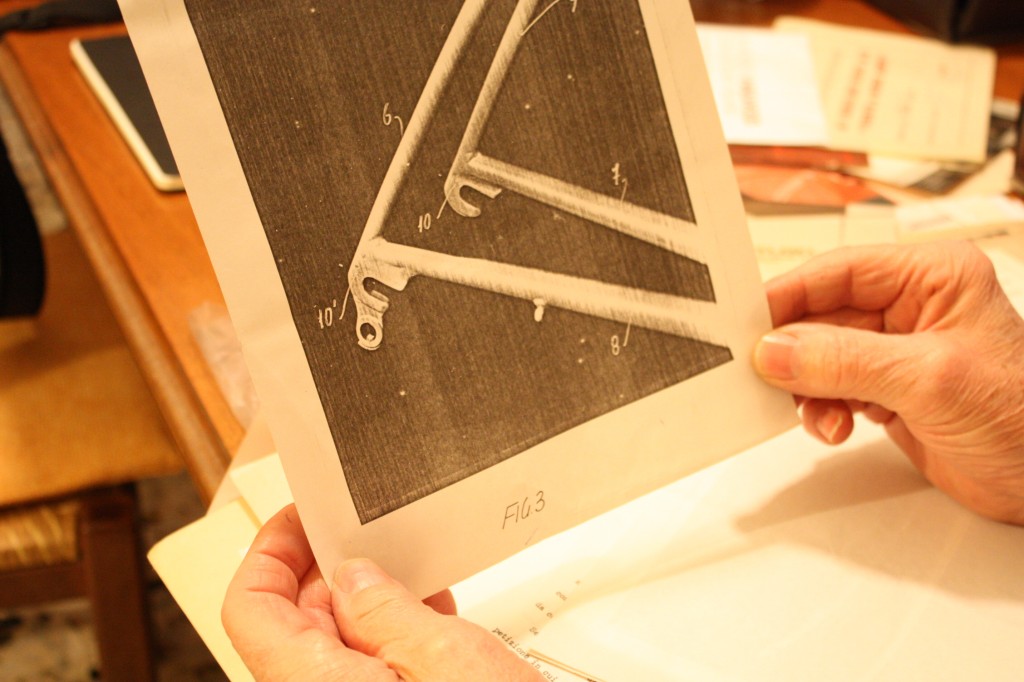 In 1975 he patented his "Integrale" bike frame, that at that time was something really different, look for example at the solution for the rear dropouts here. The fork was made by him with no ready made parts such as a fork crown.
The features of the "Integrale" frame allowed the Polish national team to win the gold medal in the time trial race back in 1975 in Belgium. That was a great achievement for Mr. Belletti,  especially when taking into cosideration that it was the first time that Stelbel bicycles were used in an official race, and due to the great result, that was also the first time the world heard about this innovative frame-builder and his futuristic lightweight products.
He started a revolution thanks to his knowledge in welding and changed the way frames were made. Many, after him, followed his steps. At that time, manufacturing a racing frames without the use of lugs was extremely innovative.
He retired as a frame builder officially in 1990 after circa 16-18 years of production, but if a friend asks him to build a new frame, he won't say no… Nowadays, because of the limited number of pieces made, and because of the extremely high quality, the frames made by Stelio Belletti are really well considered by collectors from all over the world.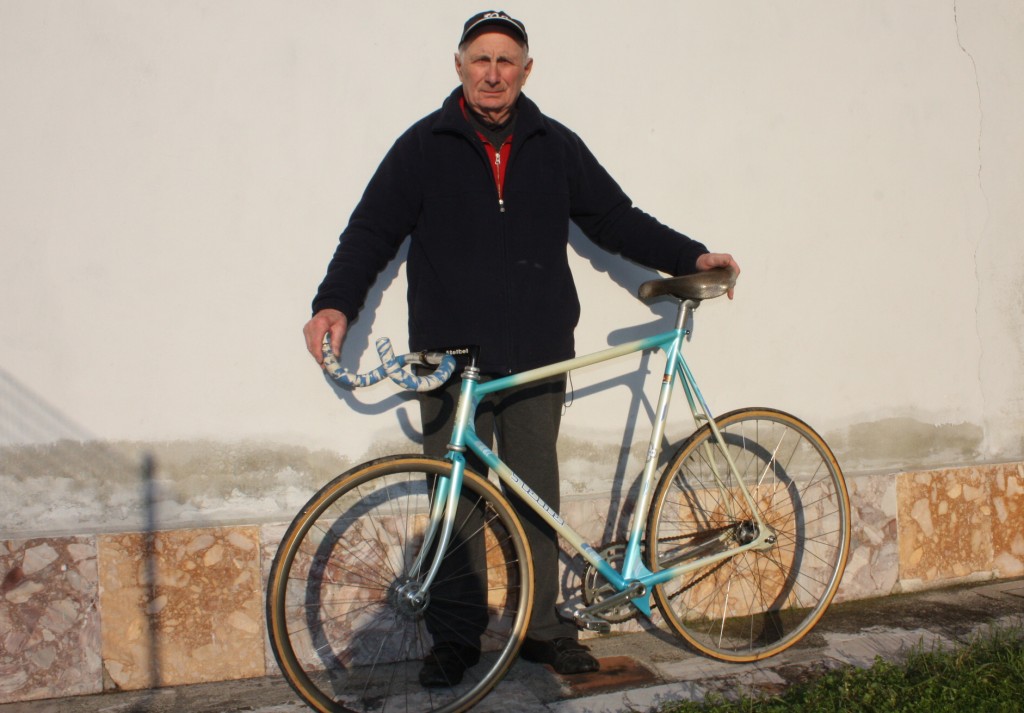 I was really fascinated by his story, here is a picture with a bike that he made for a professional cyclist from the north of Italy in 1988. He said he made only about 20 frames with this kind of geometry!
Update at Feb. 2013. Eroica Cicli, now Cicli Corsa Classico bought the bike back from the collector that purchased it in the summer of 2012, to start the "Stelbel museum" project.
Update at Dec. 2013: Some confusion was made, no Stelbel bicycles were used in the Olympic games as previously said. Thanks to newspaper articles, we can now say that Stelbel bicycles were used by the Polish team  winner of the gold medal in the team time trial race of the 1975 world championship in Belgium.
Update at Jan 2014: A website has been opened www.stelbel.it where it will be possible to find out more about the brand.